Dear Bloggers, Influencers, Online Business Owners, Small Business Owners or anyone who wants to grow a YouTube Channel:
Do you have a passion, interest, hobby or product but don't know how to reach thousands of people?
This is for you.
What if you have your own product or course and want to send lots of traffic to it so you can make a ton of sales?
This is for you!
Or what if you want to drive traffic to an affiliate product so you can get paid 50% commission every time someone makes a purchase?
THIS is for you!
When I created my first YouTube Channel in 2006, I was struggling to generate leads for my web design business because my local website no longer appeared at the top of Google after ranking No 1 for years. I soon realized I could create video tutorials that ranked on the first page of YouTube, creating consistent traffic and leads for my business. A few years later, I stopped offering web design services to focus full time on YouTube to market my own products and services.
Whether you're just starting a YouTube Channel or need help growing your current one, this YouTube Marketing Blueprint is for you.
Why YouTube?
There are more than 1.9 billion users worldwide and it's the second most popular search engine on the Net after Google (and Google owns YouTube). Everyday people watch 1 billion hours of videos on YouTube which generates billions of views. That means if you know how to target the right audience on YouTube and get them to watch your videos, you'll be able to reach thousands of people and generate traffic, leads and sales day after day. Each video has the potential to be an evergreen traffic machine.
This YouTube Marketing Blueprint is PERFECT for anyone who has a passion, interest, hobby or product and wants to know build a HUGE responsive audience
Have you always wanted to start your own YouTube Channel but never knew where to start?
Don't worry any longer because the hard work has been done for you. Any serious creator can set up their own channel and start getting views and subscribers if they follow the simple steps outlined in my blueprint.
It's never been easier to start you your own YouTube Channel and manage it from your desktop computer or even your mobile phone. Managing your own YouTube channel could be one of most rewarding things you've EVER done in your life!
Here's what you'll learn
How to choose a niche that people are interested in
How to set-up your YouTube Channel so it attracts viewers and subscribers
How to create content that people fall in love with
How to create videos that keep people watching
How to edit your videos fast so you can spend more time creating great content
How to optimize your videos so they get found in the YouTube Search Engine
How to promote your videos so your content gets exposed to a large audience
How to track the performance of your videos so you know which topics to focus on
Includes:
YouTube Channel Set-up
Discover how to create a personal or brand account, customize your YouTube Channel layout, optimize your channel settings and add a subscribe watermark across all videos.

Content Creation
Learn how to identify your target audience, create a content calendar, find the correct keywords to rank in search, use TubeBuddy (and other research tools) and get your videos promoted for free by YouTube.
Video Creation
Discover how to write a video script that hooks viewers and keeps them watching throughout your video.
Video Editing
Learn what free and paid video editing software you can use to edit your videos before publishing them on YouTube

Video Upload, Optimization, Publishing
Learn the steps to correctly upload your video and optimize it so it ranks in the search engines.

Video Promotion
Discover how to add info cards, end screens, polls, transcribe your videos, create playlists and promote your video across social media sites

Track Channel & Video Performance
Learn how to navigate the YouTube studio and the most important metrics to track so you'll know what to improve in order for your channel to grow
Herman Drost is my "go to guy" for any questions YouTube!
He is very smart, polite and generous in his knowledge:)
Kelly Taylor
When it comes to YouTube Herman Drost is what I search first to find out answers.
He is knowledgable and very professional.
Chris Shouse
Not only Herman's video course is comprehensive, he posts regularly to update us
on the changes and give advice as well.. he is a great coach!
Victor Wong
Yes, I Want My YouTube Marketing Blueprint Now!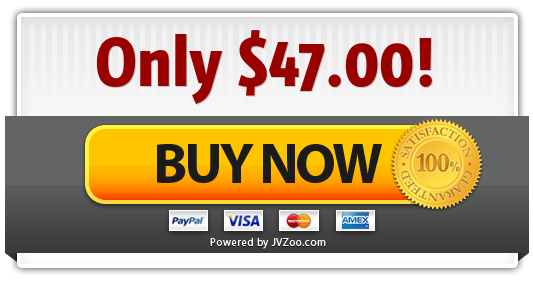 You'll receive step-by-step instructions on how to set-up, optimize and grow your YouTube Channel
so you can make videos that generate traffic, leads and sales day after day.
About the author
Herman Drost is a YouTube Marketing Expert who coaches people on how to grow and manage their YouTube Channels. His YouTube Channel has grown to over 50,000 subscribers and he currently manages an active Facebook Group called Tube Video Boot Camp with 800 members.
Herman, congratulations on 50,000 subscribers. You have given me so much great advice over the last couple of years since I've been growing my channel. Early last year when the 1,000 subs and 4,000 hours of watch time rule came in, I commented that the chances of me ever qualifying for Google ads was somewhere between remote and zero. Now I have a lively channel and I'm doing quite nicely with it.

I've asked you many questions and you've given me many useful replies.
Thanks a lot, Herman, and well done.
Edward Sweeney